About Us
Company History
The main promoter of DDPL Group is Shri L.M. Sharda having an experience of 40 years in the trade. He belongs to an agriculturist cum business family whose parent firms foundations was laid back in the year 1925 when the firm under the name of M/s Gheru Lal Bal Chand was started for the business of Cotton, Wool , Food Grains etc. at Abohar, Punjab. After India's Independence in 1945 till the year 1975 the group had exposures to various activities like Cotton Ginning, Oil Mills etc. The trading activities in domestic and exports both have been rising ever since.
Company Profile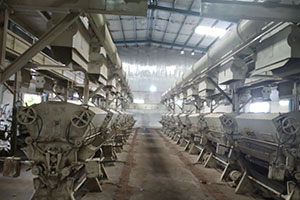 DDPL is one of the leading Cotton, Yarn and other Agro commodities Exporters in INDIA, having best manufacturing infrastructure which has automated latest technology based plant in Cotton Industry to produce Contamination controlled Cotton in name of Sharda Cotton Factory. Specializing in trading of Indian Raw Cotton like Shanker-6, MECH-1, BUNNY, DCH-32, J-34 etc, along with all types of Yarn and other agro commodities from India. Having offices at all major cotton growing stations like Ahmedabad, in Gujrat, Mumbai & Nagpur in Maharashtra, Sri Ganaganagar in Rajasthan, Sirsa in Haryana and Abohar in Punjab, India for the procurement of best quality of cotton with strict quality inspection and best performance on part of logistics.
The family has its fourth generation in the business of cotton from growing, processing to trading of cotton.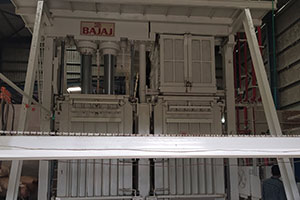 We also cultivate Raw Cotton, Dates & Citrus in our own farms. We are in the process of putting up a project of technical textiles to make PP non woven spun bonded fabric of 6000 MT/Annum in Maharashtra along with machines to make masks and diapers.
This will enable us to do forward integration which gives us an edge over our competitors to outperform them.